Your Unique Marketing Advantage
3D 360 Virtual Tours
Bring your business to life with an engaging interactive 360 virtual tour.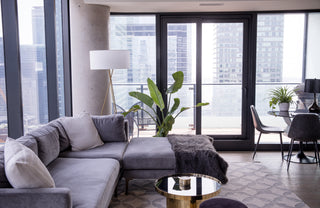 Elevate Your Listings With 3D Virtual Tour
As a real estate agent, you know that getting buyers to envision themselves in your property is the key to sealing the deal. With our cutting-edge 3D Virtual Tours, you can now transport our clients into a fully immersive digital environment that showcases every inch of your property in crystal-clear detail. No need for them to leave the comfort of their own home with a 3D house tour, potential buyers can explore every corner and get a feel for the space as if they were really there, helping you close deals faster.
Stand Out From the Competition
In the crowded Florida real estate market, finding ways to differentiate your listings from the rest is essential. 3D Matterport Tours give potential buyers a more immersive and engaging experience. Not only do properties with virtual tours get clicked on 40% more than listings without one, but they also receive 49% more qualified leads.
Save Time and Money
Traditional property viewings can be time-consuming and costly, specially if potential buyers have to travel long distances. With a 3D house tour, you can offer a virtual viewing experience that's just as effective as an in-person viewing without the need for travel or lengthy appointments.
Increase Buyer Confidence
Buying a home is a big decision, and potential buyers want to be sure they're making the right choice. 3D Matterport Tours offer a more accurate and detailed view of the property, helping them make a more informed decision and i icreasing the chances of a
successful sale - buyers are 95% more likely to call about properties with 3D virtual tours!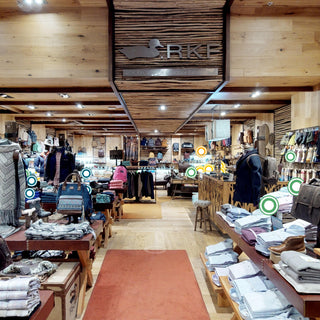 Transform retail experiences in 3D
E-commerce made easy! Our virtual 3D platforms allows for retail spaces to show their stores or products in an engaging way, having a direct impact in foot traffic to the physical store, online sales and online Google presence.
Encouraging In-Person Visits with a Virtual Preview
Virtual tours offer potential customers a glimpse into your store, showcasing its layout, products, and atmosphere. By giving customers a preview of what to expect when they visit your store, you increase the likelihood of them making the trip to see your business in person.
Capitalizing on Curiosity and Convenience
With the help of virtual tours, potential customers can explore your store at their leisure, without any pressure to make a purchase. This sense of curiosity and convenience can pique their interest and make them more likely to visit your physical location when they're ready to shop.
Connecting with Tech-Savvy Customers
By offering a virtual tour, you demonstrate that your business is keeping up with the latest technological advancements, which can be particularly appealing to younger, tech-savvy customers. These consumers often seek out businesses that embrace modern technology, and a virtual tour can help you build a connection with this demographic.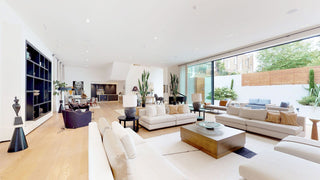 I'm Impressed
Set up a no obligation consult today!