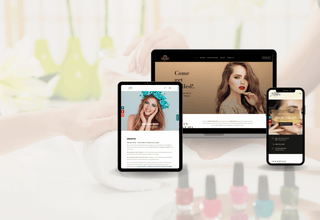 FILL YOUR APPOINTMENT BOOKS WITH A PROFESSIONAL WEBSITE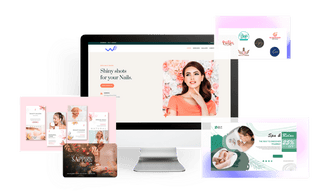 A professional Look for Your Beauty Salon
Having a beautiful and professional website for your business is definitely a must in today's digital world. Not only does it give you instant credibility, but it also helps provide relevant information about your business to your customers. Our talented designers have built thousands of websites for the nail salon industry.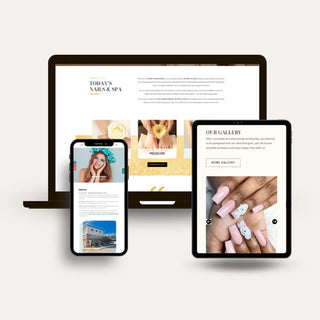 RESPONSIVE DESIGN
Mobile and tablet first mentality to ensure the site looks great on all devices.
App-like experience
100% mobile friendly
Home-screen icon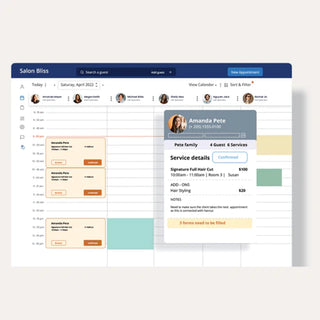 ONLINE BOOKING
Accept appointments online. We develop and integrate custom booking systems.
Display schedule availability
Take payments online
Setup monthly subscriptions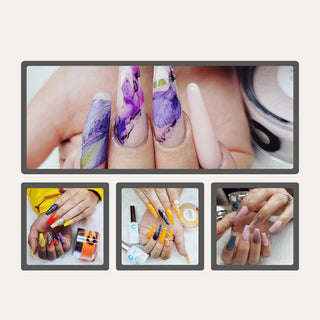 GALLERY TOOLS
Visually showcase your services, offer tours, and better engage with clients
Manage pic & video galleries
Visually display services
Encourage appointments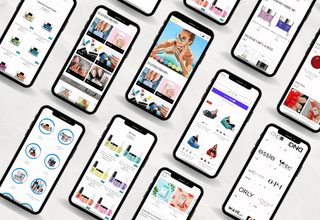 Everything we put into your salon web design project is custom
The Process
1. Discovery
The scope of a project is always the first step. For all the parties involved, it's essential that the work taken on is achievable and that the expecting outcomes align, so that together we can create something spectacular.
2. DESIGN
The second stage is the web design stage. This is where our team develops wireframes and the core design of your website, ensuring it's crafted in such a way to maximize engagement and sales potential.
3. BUILD
Once our team has designed your store we'll commence building a custom bespoke theme on Shopify in keeping with your brand and utilizing the wireframe and approved visual elements.
4. LAUNCH
We test that the website is functional and turn it live before handing everything over to you. We offer additional packages and workshops to help you learn how to use and change your website as necessary.